Like most people breathing, I saw the movie
Twilight
this year and loved the modern look of the Cullen home. It is hard not to imagine this house when you are reading the books. It seems like the perfect house for a vampire family. My favorite part is probably the natural light the home gets. I would love to have windows that look out to a forest, as this one does. The house was built by architect Jeff Kovel from Skylab Architecture for Nike executive, John Hoke. As usual, the house isn't located in Forks, WA, but actually in the Portland area of Oregon.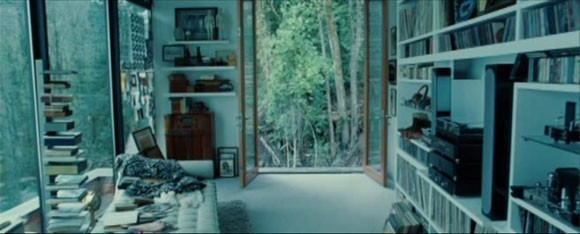 This is the way the home looks normally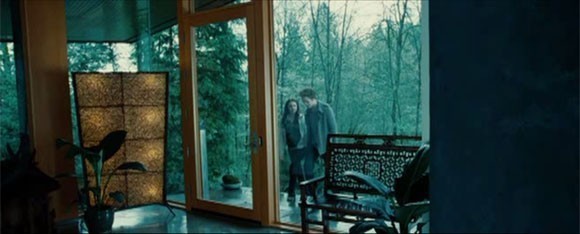 In the movie.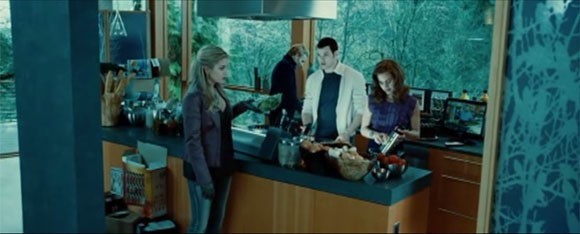 Kitchen in the movie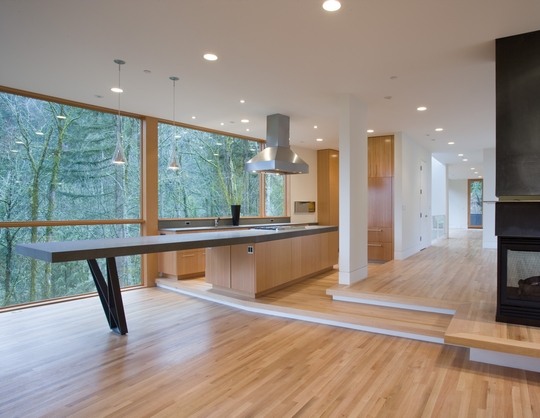 The same kitchen without Hollywood...
most images via
Designtavern